Big Wave Digital are experts in the Tech Recruitment space and are very active in the Block chain & Crypto Tech space and we currently have a terrific role for a Senior Full Stack Developer  working for a well-established GLOBAL DeFi fintech platform, that is literally writing the next page on decentralised finance and what it means …
Keen to learn more?
Our client is looking for someone special and to be honest a role like this is not going to suit everyone, so if you fear working on something that is already changing the Crypto/Block Chain Tech DeFi landscape then perhaps this role is not for you.
We talk a lot about timing in recruitment and you couldn't pick your timing any better than this opportunity, company and sector.
Thanks for stopping by to explore this exciting BRAND new and exclusive role of Senior Developer. Someone who is talented and also passionate in the crypto and block chain space and who also wants to work in a vibrant, fast-paced, and collaborative environment, that has lofty dreams backed up by having significant runs on the board.
Think:
Well-funded,
Well thought out and already over-subscribed
All based in Sydney, Australia.
This is a global platform.
But the role is 100% Remote
Working on a fast-paced DeFi global platform, you'll be joining the growing and Omni-present DeFi Metaverse. Well at least DeFi concepts like Yield-Farming, NFT's, where staking and liquidity solutions are at an unrivalled level of security.
Every now and then, an exceptional job pops up on our radar and we stop and really take stock of what we are working on.
I mean there are loads of Senior Developer roles in Sydney, but I can honestly say very few of this calibre or uniqueness.
So yes, to say we are excited is an understatement.
Based anywhere in Sydney this can be FULLY REMOTE and WFH as well – your choice 
This role will also evolve in time as the team is growing exponentially. So if you want career growth and career options then this is the role for you.
Ideally you would have already worked in a Fintech or Block chain environment. Or a Fast Paced Tech Platform environment would be advantageous as well, think low latency and high security. Any exposure to financial services would probably help you excel in DeFi.
They have staff in Australia and Singapore and offer a friendly, smart, collaborative, and high-performance culture.
Currently 8 + staff and growing- that's where you come in!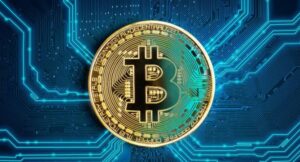 They also value:
– ideas
– smart innovation and
– lateral creative tech problem solving then read on.
Our client has been around for over 2 years, and they are garnering serious Global DeFi recognition for what they have already achieved and what they WILL be doing. This is a hugely exciting space for a techy who loves De-Fi and dev and working with other smart but down-to-earth developers.
OK, so you want to know more? Great……..
Well perhaps we should cover what skills and experience will get you in the door to say "hi".
Development experience
js on server less AWS
React
API expertise
DevOps Experience
Solidity experience or any Smart Contract skills – would get extra bonus points
AWS Lambda – serverless computing
Automation
Any team leadership experience a plus as you'll help to build the team structure
Everything wrapped around Bank level security grade encryption and security
De-Fi knowledge or appreciation
This is all about De-Fi – get in early as growing rapidly
Front End and Back End Development
Full Stack Development expertise & experience
React/JS
Di-Fi experience or knowledge would be great
JavaScript
HTML/CSS
Continuous Integration (CI)
Agile, Scrum
Well-structured Code
Git/Jira/Trello
Secure protocols
API integration
Best practice in code
Collaborative tech and creative environment
Lateral, smart, and creative technical problem solving encouraged
Ability to clearly articulate ideas and thoughts, they are a small team but growing quickly so your ability to communicate effectively is paramount.
Other Benefits of the role:
Smart and passionate team
Chilled environment and team
Work with super devs
Long tenure as people LOVE working there
Ideas First environment
Salary range on offer of $150K to $160K + super + crypto on top
As you can probably gauge, we are genuinely excited about the prospects of finding someone to take on this new and exciting Senior Engineer role.
Are you up for the challenge?
Send your resume in confidence to Keiran Hathorn