Jump on board the big wave
Make your mark.
We offer unmatched career & lifestyle options for top recruiters.
Do you love:

  Helping people find their dream jobs?

  Listening to clients' needs first?

  Long weekends?

  Super-flexible working days & locations?

  Making great money?

  Having a laugh with friends?

  Parkside leafy offices where you can slip out for a run at lunch?
If you're a creative, personable and driven professional who likes to work autonomously in an established team of career recuiters
JOIN OUR AWARD-WINNING TEAM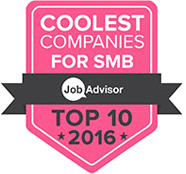 We've been voted as one of Australia's coolest places to work.
We hire positive people who get our values.
We want experienced consultants who value autonomy and need minimal hand-holding.
We put people first and work with generosity and kindness.
We give back to the world.
Our staff stick around and appreciate our company culture.
Plus you get every Friday off!
BIG WAVE DIGITAL. WE'RE PASSIONATE ABOUT PEOPLE. AND WE'RE GROWING.
Jump on board our rising star.
We encourage innovation, honesty and creative thinking.
If you're ambitious, like working with a range of clients from start-up to enterprise, and truly enjoy opening doors for people; jump on board our rising star. There's no limit to where we can take you.
WE KNOW SUCCESS HAPPENS WHEN HARD WORK MEETS AMBITION
Let's talk. Big Wave Digital is driving the success of career recruiters like you.
WE'VE GOT SO MUCH TO TELL YOU
Sign up here for Big Wave Digital's Latest News & Opportunities
[cm_form form_id='cm_5ef08c27c49e8′]