OUR DIGITAL, DATA AND TECHNOLOGY SPECIALISTS
"I want Big Wave Digital to be synonymous with quality…we're a company that's embracing change and disruption, but one who's caring about people and the environment – not solely driven by making money" – Keiran Hathorn, Director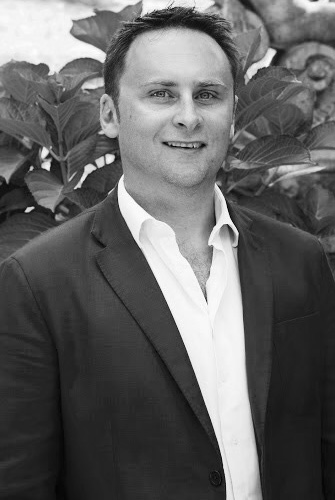 MEET KEIRAN HATHORN
Managing Director / Founder
Head of Digital, Data & Technical Recruitment
With a reputation as one of the industry's finest advisors, Keiran Hathorn counsels executives on their careers; and has been integral to the success of some of Australia's most exciting businesses.
Keiran has placed thousands of candidates in his 19 years as a digital, data and tech recruiter. He gives confidential counsel to senior digital executives, and enjoys helping people at pivotal points in their careers. Keiran is a creative business thinker, and gives much of his time to helping clients build businesses across Australia, and now in SF. He is also deeply human. Our work, after all, is where we spend most of our time and greatly impacts our lives. Keiran gives confidential advice with compassion, and is a highly sought after advisor across the industry.
An award-winning Executive Search, Technical and Digital Media Recruitment professional with over 18 years specific experience in the Digital Media sector across Australia/NZ/Asia.
Focused on Executive Search within Digital Media, roles such as CEO,MD, CIO, CTO, VP Sales, VP Marketing.
One of Australia's best connected Digital/Technical recruiters with access to the finest talent across the digital landscape.
Strong AWS Cloud infrastructure recruitment experience.
Technical: Specific focus on iOS Apple Mobile iphone/ipad developer recruitment, extensive network.
Development: E commerce, iOS, Android, php, Dev Ops.
Book (Poem) Dylan Thomas' powerful poem: Do not go gentle into that good night, Old age should burn and rave at close of day; Rage,rage against the dying of the light.
Song Pachelbel – Canon in D – I heard as a child and it still resonates
Movie Interstellar
Always arrive early. Do your research on the company. Establish good eye contact and begin with an enthusiastic hand shake!
I love swimming. I swim 4 to 5 times a week and enjoy competing in Ocean Swims on weekends. My dream is to compete in the Waikiki Roughwater Swim, Hawaii later this year.
For work January – I come back to work full of inspiration, creativity and energy READY to change the world.
For Holidays – I love Autumn, escaping up to Blackheath in the Blue Mountains with my family.
One of Australia's best connected Digital/Technical recruiters with access to the finest talent across the digital landscape. Keiran has over 30,000 1st LinkedIn connections and is a well regarded, powerful networker.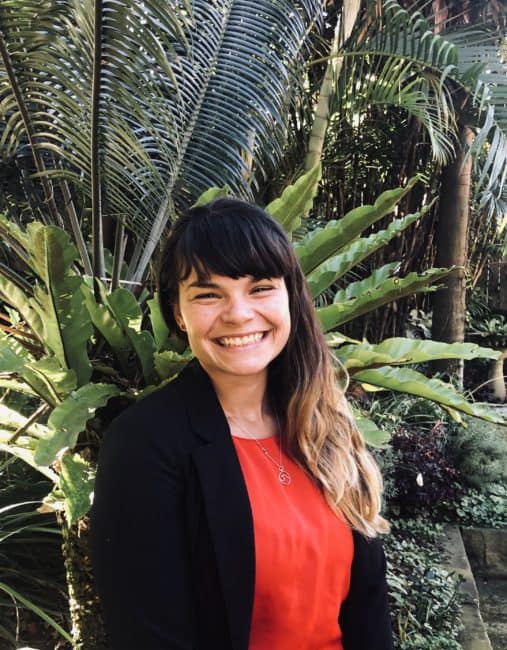 MEET BREA ROADLEY
I am a Technical Recruitment specialist, specialising in front end technology, working across HTML5, CSS3, PHP, JavaScript, jQuery, AJAX, React, Angular, UX Developer & Designer.
Roles recently recruited; Front End Web Developer, Front End Developer (React), Front End / UI Developer, Front End Developer – Angular 2+, Snr Front End Developer.
So, if you are looking for great candidates in the technology space, need some advice on the recruitment market or if you are a top candidate looking to align yourself with some amazing digital and technology companies; get in touch!
[email protected] or 02 9380 4431
I'm an Exercise Science & Psychological Studies graduate with a passion for competition, coaching and dealing with people. What has drawn me to recruitment is being able to make a positive impact on peoples lives by aligning people with companies that align with their core values and career aspirations and assisting companies to find employees that match the technical skill set and are a great cultural fit for the organisations that I am representing.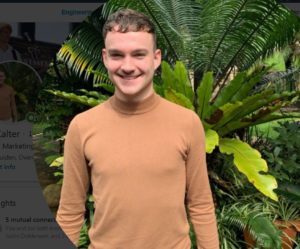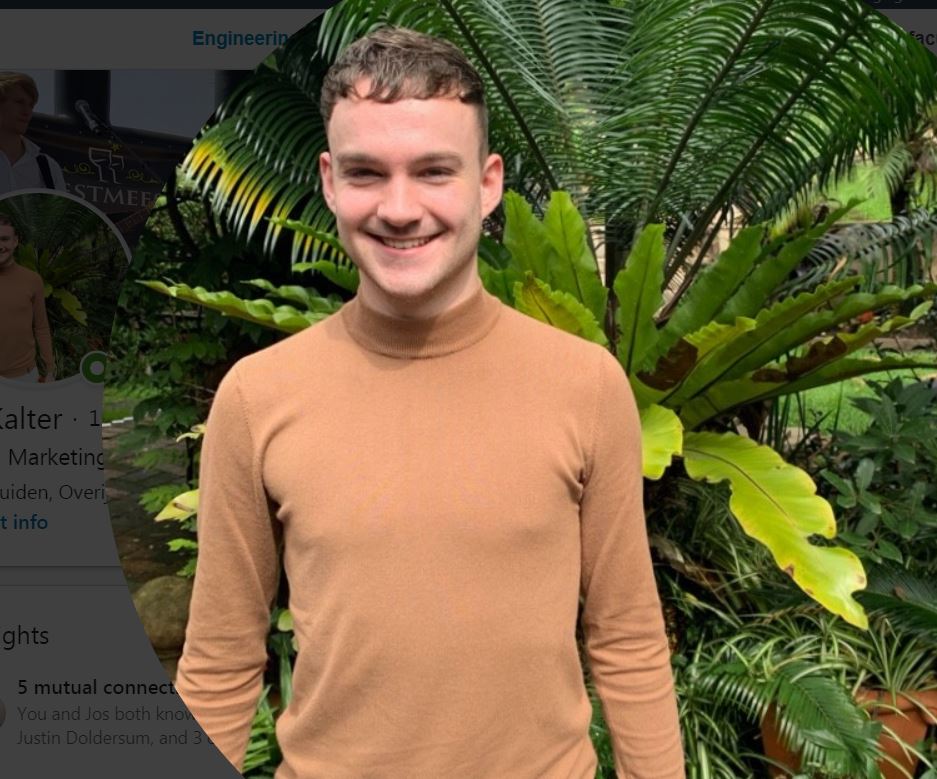 MEET JOS KALTER
Digital Marketing Assistant
Jos is our Digital Marketing guru who is all the way from the Netherlands.
Jos came out to Australia in Feb 2020 to do an internship as part of his University studies and quickly established himself as a critical part of the team.
Jos is creative, hardworking and a natural problem solver.
Jos handles all of our Instagram, Facebook, Linkedin Recruiter , Videos, edm's and general Digital Marketing for Big Wave Digital.
Jos is also a talented musician who performs in a band called Midnight Madness.
Jos is working on at Big Wave Digital after his internship as he made such a positive impact on the whole team that we JUST couldn't let him go anywhere else.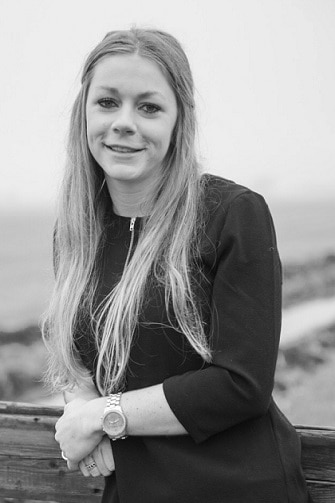 MEET MARIJKE ARKESTEIJN
Research Assistant
Marijke is our newest Big Waver . All the way from beautiful Amsterdam.
As research assistant at Big Wave Digital Marjike's role is to take care of our Digital Marketing. Included but not limited to Facebook, Linkedin, Twitter, Instagram, edm's and our own website.
Currently studying  HRM at the University of The Hague (Bachelor of Arts).
If you need to know anything about Digital Marketing from Web Analytics to how to optimise SEO Marijke is our super star of knowledge.
Exciting to have fresh digital strategies being implemented that are 'Agile & Innovative'.
Book: De verbouwing
Song: Somewhere only we know – Keane
Movie: The Holiday
Make sure you already did some research about the company to show your interest about it and it gives a professional impression. But most of all, enjoy the interview, relax and see what happens.
Listening to music, having company of friends fancy a cold drink in the summer and cuddling with my cat.
Summer! I am always getting so happy of the beautiful weather. I love to go on vacation and sightseeing some beautiful places.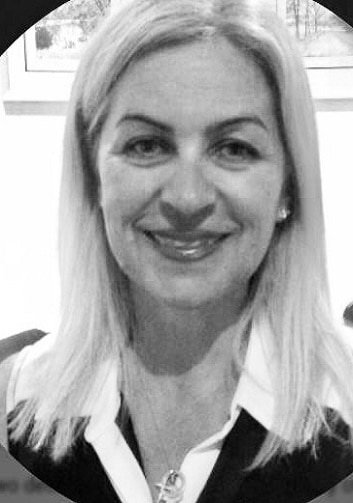 MEET WILMA CATSAROS
Director of Finance
Big Wave Digital's accountant and bookkeeper since 2011.
Wilma brings a world of recruitment accounting and bookkeeping experience .
Key Attributes:-
20 years experience in Recruitment related businesses
10 with Big Wave Digital
Skilled at BAS returns, end of year and payroll.
MYOB online expert.
Wilma came highly recommended back in 2011 and has actually never left as she has done such a brilliant job
Tax Time as I love what I do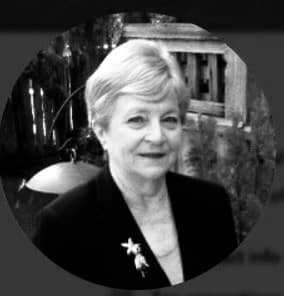 MEET JUDY HATHORN
Communications Manager
Judy has been with Big Wave Digital since our inception in 2010.
Judy handles digital marketing , content editing and reference checks.
Judy is a large part of Big Wave Digital's success and has worked behind the scenes handling the quality of everything that we do.
Judy's key attributes are :
Superb attention to detail
Willingness to never give up
Reference Check superstar
Ability to assist on Digital Marketing campaigns
Identify and target new clients and roles to work on.
Judy comes with 30 years experience in Teaching in Vancouver , Canada.
Book : Milly Molly Mandy. My long suffering father used to hide it because I wanted it read to me every night
Song : Hallelujah by Leonard Cohen
Movie : The Best Exotic Marigold Hotel
I would love to work with my brother , John Hathorn, learning more about antiques
Be well prepared, be honest and friendly. Be yourself!
Being on or near the water.
Spring is my favourite time of the year when everything is bursting into new life -blossoms, flowers trees and baby animals.
WE LOVE WHAT WE DO
And we'd like you to get to know our stellar candidates
JUMP ON THE BIG WAVE
Are you a creative professional who likes to work autonomously in a team of career recruiters?
WE'VE GOT SO MUCH TO TELL YOU
Sign up here for Big Wave Digital's Latest News & Opportunities